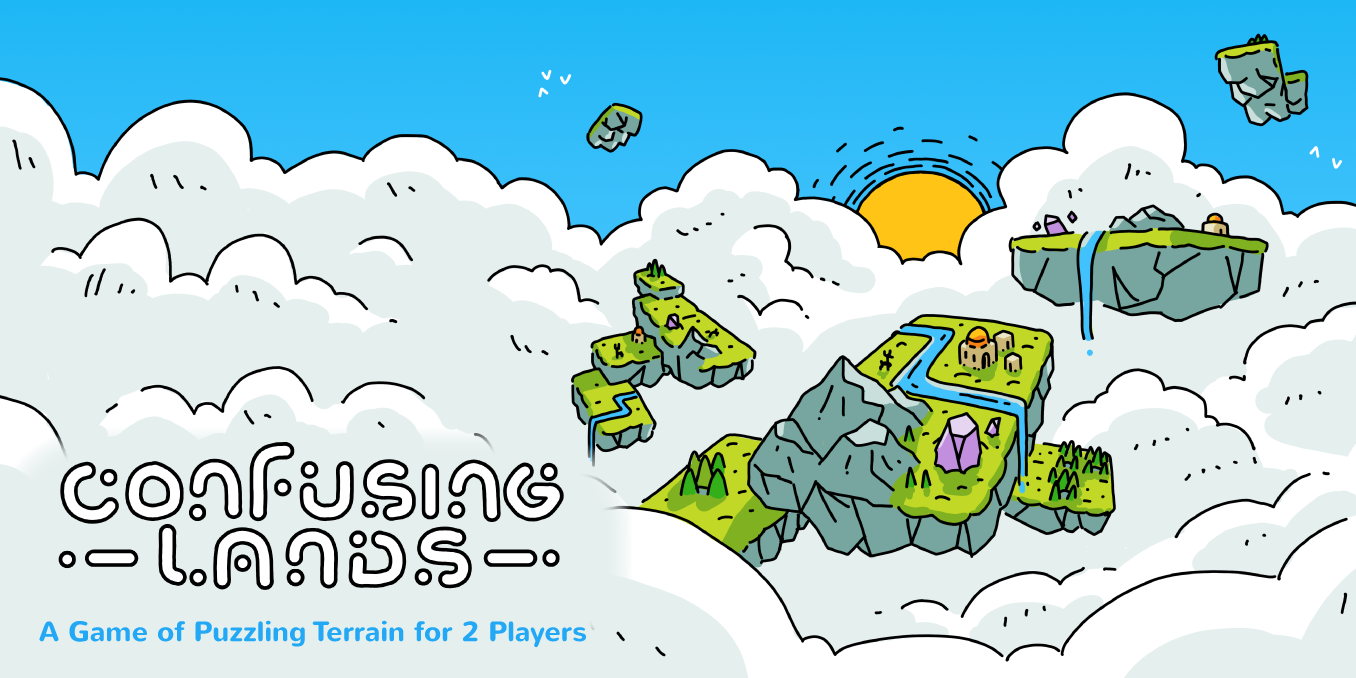 Confusing Lands
Confusing Lands Is Now Available!
---
I'm very excited to announce the next game in my now 2-part series of 18 card, print-and-play microgames, Confusing Lands! In terms of form (with the only real components being 18 double-sided cards), this is a bit of a follow-up to my previous game, Double Date Simulator. But with that said, the two games play quite differently and I really hope you'll check this one out and give it a try!
I've decided to make Confusing Lands a pay-what-you-want game from the get-go so feel free to download, print, and play for free RIGHT NOW if you'd like! Any payments, while not required, will support me in designing and realeasing more games like this in the future and are very much appreciated!
Zak
Files
confusing_lands_rules_V1.0.pdf
3 MB
Jul 01, 2021
confusing_lands_pnp_V1.0.pdf
3 MB
Jul 01, 2021
confusing_lands_pnp_V1.0_A4.pdf
3 MB
Jul 01, 2021