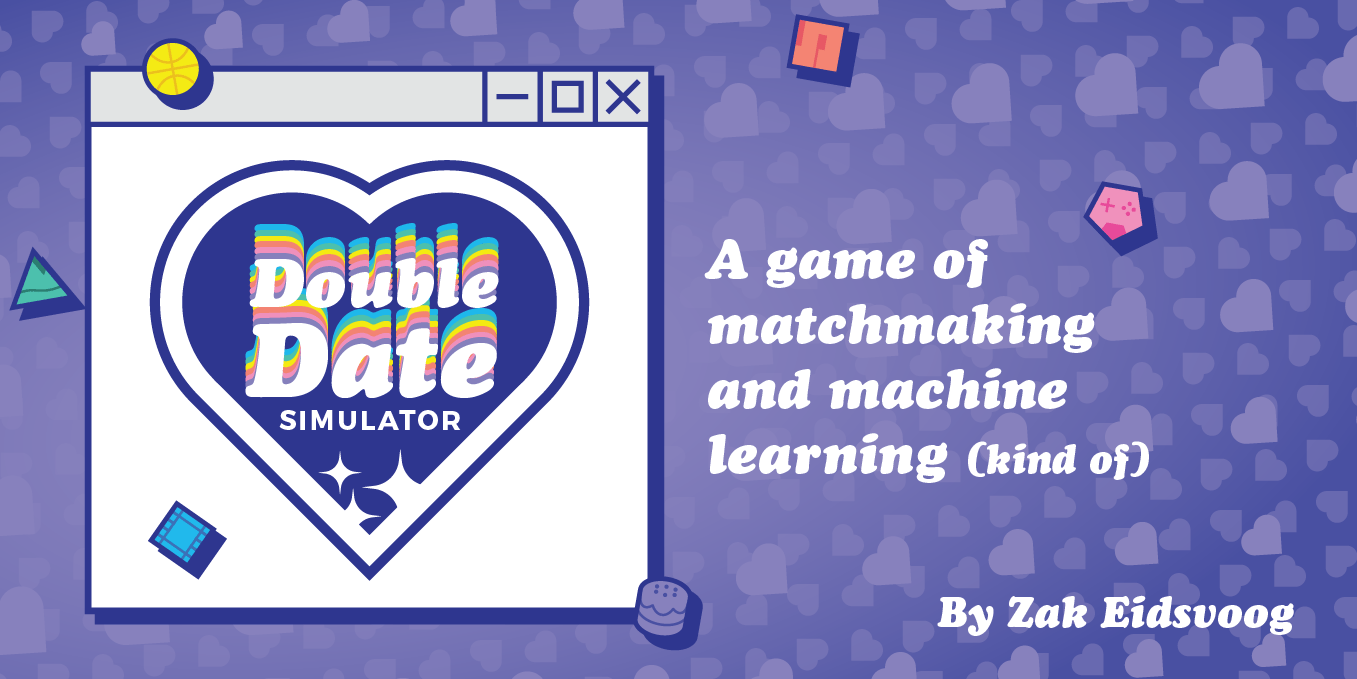 Double Date Simulator
Double Date Simulator is Live!
---
I'm super excited to be releasing my first print and play game, Double Date Simulator on Itch.io! It's an 18 card microgame for 2-4 people in which you play as matchmaking algorithms competing to set cute robots up on double dates.
Given that this is a very compact game component-wise (just 18 double-sided cards), I decided to make it available digitally as a print and play game. That means YOU can get it now, print it out in your home and start hooking these lovesick robots up with each other TONIGHT. Follow me here or on Twitter @ZakEidsvoog for updates on this and other upcoming game projects!
Get Double Date Simulator